Check Vietnam Visa Requirements For Kazakhstani Citizens
It is necessary for inhabitants of Kazakhstan to enter Vietnam in order to reach their final destination. Kazakhstan is one of the nations that has recently been added to the list of countries that are eligible to apply for an electronic visa. Electronic visas are issued online and are accessible from any devices at any time.
Kazakhstan's growing number of tourists has made Vietnam one of their top travel destinations. It is a melting pot of civilizations due to its location in Southeast Asia and its diverse population. Nevertheless, obtaining a Vietnamese visa from the Kazakhstan embassy might be a challenging process. Because of this, obtaining an e-visa is a very handy option. You don't even have to leave your nation to get them, and you may have them in your possession in a matter of minutes once you do.
When applying for an electronic visa, it is recommended that you do it at least 03 (three) working days before the day you want to arrive in the country.
When applying for an e-Visa , the applicant's passport or other forms of travel documentation needs to have a validity period of at least 06 months remaining after the arrival date in Vietnam. The purpose of this is to ensure that they will be allowed to enter Vietnam and stay in the nation for the necessary amount of time to finish their trip.
Vietnam e-Visa requirements for Kazakhstan citizens.
You will be required to submit your application for a visa along with the following papers in order to get access into Vietnam:
Obtaining a visa for Vietnam can set you back some cash. The ability to pay online should likewise be easy to use. Pay with a credit card, debit card, or both. The fee for submitting a visa application
Visas require a valid passport. Before applying for a Vietnam visa, you are required to first verify the validity of your passport. The passport must be valid for at least 06 months from the arrival date in Vietnam.
A scan of the passport's biographical page
01 photo used in passport (Any size you have)/ person
Your email is: Visas require email. When applying for a visa, a working email account is required. The visa issuer will email the address you provided in your application in order to provide your electronic visa.
How to apply for a Vietnamese e-visa for Kazakhstan citizens.
Vietnam's e-visa for Kazakhstan nationals is for travel purposes only. It is important to first secure the relevant visa in order to travel from Kazakhstan to Vietnam. Only then can one apply for the appropriate visa.
Mobile devices include everything from a smartphone or tablet to a laptop or desktop PC connected to the Internet.
You must have a valid Kazakhstan passport in order to enter the country.
Only credit, debit, or prepaid cards may be used to pay an e-Visa processing fee.
In order to get visa letters from Vietnam, you must have an active email address.
Maximum stay in Vietnam for Kazakhstan citizens.
Kazakhs are permitted to stay in Vietnam for up to one month if they have an e-Visa, which may be obtained through the Vietnamese government. A traveler who wishes to extend their stay in Vietnam for an additional 30 days must submit an application for a new e-visa from a country other than Vietnam.
Total validity of Vietnamese visas: Kazakhstan expiration date
The validity of Vietnamese e visa is within 30 days from the intended date on the application. Passengers have the flexibility to start their journey at any moment throughout the validity term of their visa because of its electronic validity.
Overstaying an electronic visa in Vietnam as a Kazakhstan traveler
Overstaying in the country on a Vietnam-issued electronic visa is a serious breach of the law and carries severe penalties. If the defendant is found guilty, he or she may have to face further punishments, such as being fined money and having their ability to submit electronic visa applications restricted in the future.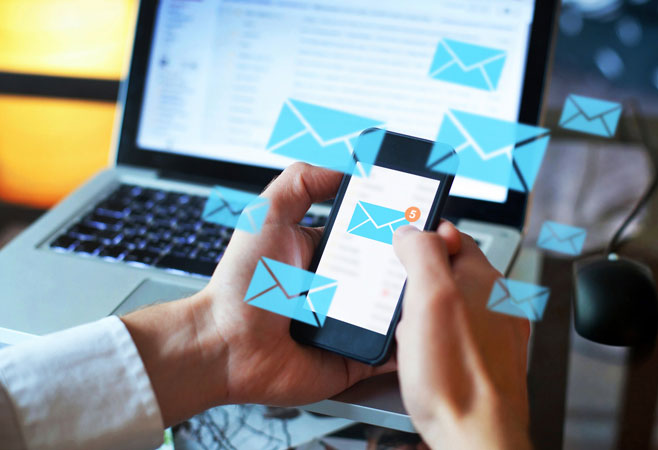 How much does an e-Visa cost for Vietnam from Kazakhstan?
To be able to submit an application for an e-Visa to enter Vietnam, you will first need to pay both the Vietnam Service Fee and the Government Fee.
As a consequence of this, selecting a processing time that is optimized to meet your needs in the most efficient way possible is of the utmost importance. As can be seen, customers who use the Vietnam e-Visa service are given 03 types of visa service to choose from.
Regular: Within the next 03 working days, a decision will be made about your visa.
Urgent: Your request will be fulfilled in a shorter amount of time than was previously estimated. Your electronic visa will be ready for you to download in about 02 business days.
Extremely Urgent: In the event that you make use of this service, you may anticipate obtaining an electronic decision about your visa within 01 business day.
Regarding e visa fee, you can use several methods to pay online. Payment may be made with any of the following: American Express, Visa, MasterCard, or PayPal.
We also provide health insurance for Vietnam , which safeguards your privileges while you go to Vietnam.
Single Entry e-Visas for Vietnam are issued for 30 days. Visitor visas need registration with the State Migration Service if they intend to remain longer.
Kazakhstan citizens who wish to register with the Vietnamese State Migration Service
According to the information provided by the Vietnamese embassy in Kazakhstan , nationals of Kazakhstan who want to remain in Vietnam for more than 15 days need to register with the local authorities. Regardless of the method chosen, this procedure must be finished within 15 days after the traveler's arrival, whether it is done in person or online.
HOW CAN WE HELP?
NEED HELP 24/7
Wordwide phone support

How it works ?
APPLY WITH CONFIDENCE
Safety, Fastest, Reliable, Save Time.
Secure Online Payment.
2 Working Days Guarantee.
No Hidden Fees and No Traps.
Money Back Guarantee if Declined.