Check Vietnam Visa Requirements For South Korean Citizens
Vietnam is often ranked among the most visited countries in the world by travelers. South Koreans and people from other parts of the world visit in large numbers every year. Numerous visitors who are now traveling or who have been to Vietnam in the past are aware of the fact that the country of Vietnam has a great deal of exciting activities to participate in.
If you are a citizen of South Korea and have a passport from that country, traveling to Vietnam is a simple and quick process. South Korean visitors to Vietnam will find that it is much simpler to make the most of their time spent here as a result of a new policy that allows them to obtain their visas electronically.
Note that South Korean citizens are exempted from the Vietnam evisa for 15 days. If South Korean travelers want to stay longer than this period, applying for a visa is a must.
South Korean citizens who are interested in traveling to Vietnam have the opportunity to select a preferred visa option if they wish to do so. You will have a better understanding of the Vietnam eVisa for South Korean people, including the requirements, the processing time, and the cost of the visa, by reading the following article. Let's keep reading!
Vietnam eVisa for South Korean citizens
How to get a visa for Vietnam from South Korea?
Vietnam attracts tourists from South Korea so they may see the country's varied landscapes, intriguing history, and kind people. It is likely that a significant number of people who read this piece are either now vacationing in Vietnam or have visited the country in the recent past.
Travelers from South Korea need to possess a valid visa in order to visit Vietnam for a trip longer than 15 days. If you have a passport from South Korea, entering Vietnam will not present you with any difficulties. South Korean citizens who are interested in traveling to Vietnam now have easy access to the Vietnam eVisa application process. Visitors are encouraged to take advantage of Vietnam's relaxed visa policy in order to get the most out of their time spent in the country. We are giving this service to you first and foremost with the goal of getting to know you better.
How to get a visa for Vietnam from South Korea?
How long can South Koreans stay in Vietnam?
This type of e-visa is granted for tourism, short-term business purposes in Vietnam. You are qualified to submit an online visa application as a citizen of South Korea. South Korean nationals can enter Vietnam once and remain for 30 days in total with this type of visa. The approved e-Visa document's indicated date marks the start of the Vietnam e-validity Visa's term. You cannot enter Vietnam again unless you have obtained a fresh visa and travel authorisation.
Vietnam's visa requirements for South Korean citizens
Vietnam is a friendly destination for travelers from around the globe. Visas are required for entry into Vietnam for citizens of South Korea. Thankfully, South Korean nationals may now obtain an e-visa.
In order to apply for a Vietnam eVisa, you must have the following papers ready:
A passport issued by the Government of South Korea with a minimum remaining validity of six months after the planned arrival date in Vietnam.
At least two blank pages in the passport must be available for verification stamps.
A photocopy of the biographical page of the passport
1 photo per person (of any size) for the passport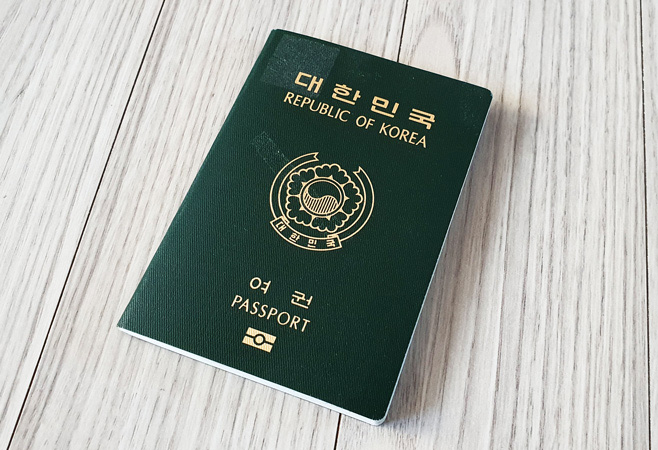 Vietnam's visa requirements for South Korean citizens
How do South Koreans apply for a visa to Vietnam?
The application for a visa to enter Vietnam is a straightforward process. It will just take you only fifteen minutes to finish the application process that is conducted online. After your application has been reviewed and accepted, we will send you an email that contains all of the necessary visa information.
Follow these four fundamental stages in order:
Step 1: Enter your personal information on the safe online Vietnam application form, including your complete name, gender, birthdate, passport number, and the date of arrival and departure.
Step 2: Verify that your information is accurate and complete by checking it again. Use an electronic funds transfer to pay the e-visa charge (Visa, MasterCard, American Express, and PayPal).
Step 3: Get an email confirming the submission of your visa application. Before being sent to you, the e-Visa will be processed and approved online.
Step 4: Download and print your Vietnam eVisa when you receive it through email. Upon arrival, have your passport stamped with your visa.
The visa cost to Vietnam from South Korea
The Visa Service Fee and Visa Government Fee are charges associated with obtaining a Vietnam visa. All nationals of South Korea who want to get a visa must pay the government charge.
One of the rare nations that provides a low-cost visa alternative is Vietnam, which makes it stand out. When you compare prices, you may choose the best alternative while staying inside your spending limit. You can select from 03 different types of visa services offered by the Vietnam Immigration & e Visa Portal:
Normal service: If you have a tight budget, this is a good alternative. Your visa decision will arrive in 03 business days.
Urgent service: With this visa service, your Vietnam eVisa will arrive in only 02 working days.
Super Urgent service: Currently, this is the fastest choice. Your Vietnam e-visa should arrive in 24 hours or less.
The government also requires international travel insurance for Vietnam in order to process the visa. After an emergency visit, you are covered for diagnostic and follow-up care.
The visa cost to Vietnam from South Korea
The Embassy of Vietnam in South Korea:
Your personal information is accessible to the government of the Principality of South Korea if you register with the Vietnam Embassy in South Korea. The Vietnamese Embassy in South Korea welcomes both visitors from other countries and South Koreans who are temporarily staying in Vietnam.
Vietnam Visa Requirements for Korea, South Citizens FAQs
HOW CAN WE HELP?
NEED HELP 24/7
Wordwide phone support

How it works ?
APPLY WITH CONFIDENCE
Safety, Fastest, Reliable, Save Time.
Secure Online Payment.
2 Working Days Guarantee.
No Hidden Fees and No Traps.
Money Back Guarantee if Declined.