Check Vietnam Visa Requirements For Latvian Citizens 2023
Traveling to Vietnam is an experience that travel lovers should try. You will have an opportunity to enjoy beautiful landscapes, friendly people, and affordable delicious food. Visa application is a dispensable step when traveling abroad. You can apply for many types of visas depending on your nationality and demands. Therefore, if you, a Latvian citizen, would like to visit Vietnam next time, this article is for you.
To promote and develop tourism, The Vietnam Government launched visa policies supporting foreigners coming from all over the world. In this article, we will introduce to you a visa system, called Vietnam e-Visa (Vietnam visa online). Vietnam visa online is an optimal solution for both the Vietnam Government and visitors. Do not ignore this content to know more about Vietnam visas for Latvian citizens: requirements, how to apply, and the fees.
Vietnam e-Visa for Latvian citizens
1. Check Vietnam visa requirements for Latvian citizens
What is Vietnam e-Visa?
A Vietnamese visa is a type of travel document issued by the Vietnamese government that permits you to take a trip and visit Vietnam.
An electronic visa (E-visa) is one of the visa types issued by the Vietnamese Immigration Department via an electronic system to foreigners. The Vietnam E-visa is valid for 30 days from the intended entry date on the application with a single entry.
Does Latvia need to have a Vietnam visa for tourism?
Normal passport holders from 25 countries are exempt from Vietnam visa requirements as of January 2022. A visa is also required if your stay in Vietnam exceeds the maximum allowed time.
To enter Vietnam legally, citizens of other countries must obtain a visa, including Latvian citizens. Because Latvia is not on the Vietnam visa exemption list, the citizens need to have a Vietnam visa for tourism.
There are 02 ways to obtain a valid Vietnam visa for Latvian citizens:
Apply for a normal visa to Vietnam at the Vietnam Embassy.
Apply for a visa to Vietnam online at The Vietnam Immigration Services.
If you decide to apply at the Vietnam Embassy, you should check the location first. Because there is no Vietnam Embassy in Latvia, you need to apply to the nearest countries. You can research at Check Vietnam Embassy.
Vietnam visa requirements for Latvian citizens
If you choose to apply for a Vietnam e-Visa, you should know clearly about the requirements we outline for you below:
Latvians can obtain three types of Vietnam e-Visas: tourist, conference, and business.
A visitor from Latvian can stay for 1 month (30 days) with this e-Visa.
The Vietnam e-Visa is only valid once per entry. This means that if you want to return to Vietnam, you will be required to apply for a revisit visa.
After checking the requirements and determining you are eligible and suitable for a Vietnam visa online for Latvian citizens, the next step is to prepare the required documents for visa application. You can follow the checklist below:
A Latvian passport is required. The airline staff will stamp your passport upon arrival, so your national passport must have at least two blank pages.
Scan the biographical page of the passport. JPG 4x6 passport-size photograph taken within the last three months. It must be taken against a white background with a clear face and without glasses.
As a payment method, use a debit or credit card.
Your current email address to receive visa when approved.
We would like to suggest that if your case is not suitable for this visa online, you should contact the Vietnam Embassy or Consulate to apply for a traditional visa.
Vietnam e-Visa requirements for Latvian citizens
2. How to apply for Vietnam e-Visa from Latvia
Kindly find a location that is connected to the Internet well to avoid delays and interruptions during the application process. There are 04 simple steps to follow and apply now with our secure form.
Step 1: Fill out the application form
Step 2: Make a payment for your visa application
Step 3: Receive a Vietnam visa via your email address.
Step 4: Download and print your e-Visa to receive a stamp at the international airport.
When checking in at the international airport, you have to show enough of the required documents for eligibility. Your entry can be denied if you forget the national passport and Vietnam visa even if your application is successful.
Read more about step-by-step instructions on how to apply for a Vietnam visa for Latvian citizens.
How to apply for a Vietnam e-Visa for Latvian citizens
3. Vietnam visa fees for Latvian citizens
The applicant need to pay two fees for each e-Visa: the Visa service fee and the Visa Government Fee.
The Government Fee is the amount that applicants have to pay to the Vietnamese government in order for their e-visa to be approved. At the same time, the service fee is the amount paid in advance by the applicant for services rendered during the Vietnam e-visa processing.
Service fees differ according to the type of service. The three options are Normal, Urgent, and Super Urgent.
Normal: This is the most common option. You will receive your visa within three working days of submitting your application.
Urgent: If you have a little time for waiting, this option will help reduce the processing time. Your Vietnam e-Visa will be delivered within two working days.
Super urgent: Selecting this option will save you a lot of time if you don't have time to wait for a response. Your e-Visa will be approved within a working day.
As payment methods, we accept Visa, MasterCard, American Express, PayPal, and wire transfers; choose the one that works best for you. It is noted that any changes after payment will be charged as a new application.
We strongly advise you to go to the Vietnam Visa Fee page to learn more about the various fees that must be paid.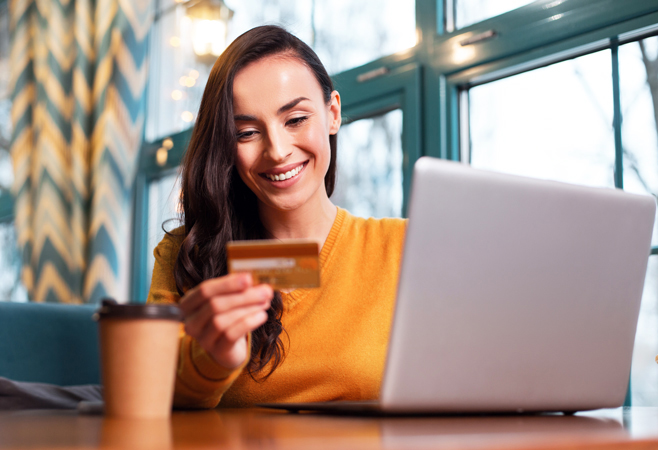 Vietnam e-Visa fees for Latvian citizens
Finally, travelers should plan for their health and security when traveling abroad. As a result, we recommend that you include Travel Insurance in your Vietnam itinerary to protect yourself from unforeseeable events such as accidents, medical issues, trip delays, and lost luggage. More information is available at Insurance Information.
To summarize, the Vietnam visa online system is a good solution for the travel industry because it saves time and effort and alleviates the backlog of visa applications. The simple and diverse processing is a strength; you can obtain a visa in as little as 24 working hours. We wish you luck with your application and a wonderful trip to Vietnam. Any questions about the Vietnam e-Visa for Latvian citizens will be answered; please contact us right away!
HOW CAN WE HELP?
NEED HELP 24/7
Wordwide phone support

How it works ?
APPLY WITH CONFIDENCE
Safety, Fastest, Reliable, Save Time.
Secure Online Payment.
2 Working Days Guarantee.
No Hidden Fees and No Traps.
Money Back Guarantee if Declined.