Check Vietnam Visa Requirements For Citizens Of Luxembourg
Vietnam, as a country with many tourist development potentials, offers a variety of attractions worth exploring, each with its own distinct characteristics. When traveling to this beautiful country, foreigners will have an opportunity to experience different cultures, delicious meals, and friendly people. Traveling to Vietnam should be a to-do list on your travel wishlist.
A Visa application is always the first thing for an abroad trip. There are many ways to obtain a valid visa depending on your demands. In this article, we will introduce a new visa system, called Vietnam e-Visa. This type of visa is applied to 80 countries, including Luxembourg. Vietnam e-Visa for Luxembourg citizens is an optimal solution thanks to its convenience. Let's explore more about the Vietnam visa requirements, how to apply quickly, and visa fees.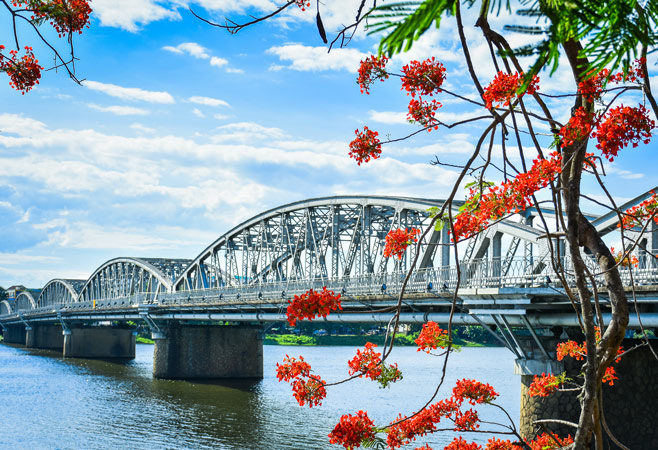 Vietnam Visa for Luxembourg citizens
1. About Vietnam visa requirements for Luxembourg citizens
Does a Luxembourg citizen need to have a Vietnam visa?
A Vietnam electronic Visa, also known as a Vietnam online visa, is a travel visa that can be obtained through the internet. A Vietnam travel visa allows residents of over 80 countries to travel to and enter Vietnam.
A Vietnam visa can be obtained in one of two ways: in person at the Vietnam Embassy or online at Vietnam Immigration Services.
Check Vietnam visa requirements for Luxembourg citizens
We highly suggest that you know clearly about Vietnam visa requirements before starting your application to avoid misunderstanding. Take notes requirements below:
Vietnam visa online is now available as a single entry permit. You can only enter the country once with a valid e-Visa and must apply for a revisit visa if you want to return.
Vietnam e-Visa is appropriate for tourism, leisure activities, conferences, and business trips.
With Vietnam electronic Visa travelers can stay up to 30 days per visit. Cases of overstaying will be fined.
If your demand or circumstances do not match the requirements for a Vietnam visa, you can apply for a traditional visa at the Vietnam Embassy.
The required documents you should prepare for a visa application:
For those planning a trip to Vietnam, getting a Vietnam visa online is the best option. You should also be specific about the documents required for an e-visa to Vietnam:
The national passport must have at least six months of validity from the arrival date. Two blank pages in the passport are required for stamping.
A photocopy of the biographical page of the passport
A recent passport photo (taken on a white background, without glasses) taken within the last six months.
To make a visa payment, use a debit or credit card.
An active email address from which you will receive your e-visa results.
Vietnam Visa requirements for Luxembourg citizens
2. How to obtain a Vietnam visa for Luxembourg citizens
We will outline step-by-step instructions on how to apply for a Vietnam visa from Luxembourg. Choose the "Apply Visa" button on the navigation bar and follow the instructions:
Step 1: Fill out the application to provide information about the visa, such as the number of applicants, the type of visa, the reason for the visit, the port of arrival, and the processing time. Following that, provide your full name, gender, birthdate, passport number, arrival and departure dates, and any other personal information.
Step 2: Before proceeding to the payment step, double-check all of the information you provided in the previous step. Your visa application may be delayed if there are any mistakes or mismatched information. After that, you must pay the visa fee in order for your application to be considered.
Step 3: Receive an email confirming the receipt of your visa application. The e-Visa will be processed and approved online before being sent to you.
Step 4: When you receive your Vietnam eVisa via email, download and print it. Have your passport stamped with your visa upon arrival. After your application is approved, you will receive an email with all of the necessary visa information.
How to apply for a Vietnam Visa for Luxembourg citizens
3. How much is a Vietnam visa application?
Before submitting your application for evaluation, you must pay the Vietnam visa fee. Two types of visa fees exist: the government fee and the service fee. All Luxembourg candidates seeking a visa to Vietnam must pay the Government fee. You will be charged a service fee depending on the type of visa service you choose.
To adapt to the customer's needs, we have various timing options depending on your itinerary. Consider 03 options available below:
Normal: If you need a visa within three business days, this is the best option. It is possible that your visa will be processed sooner than anticipated.
Urgent: Your Vietnam e-visa is expected to arrive in 02 working days with this service type.
Super urgent: If you use this service, you could receive a visa in as little as a few hours! This one is the most comfortable right now. Your Vietnam e-Visa can be obtained in less than 24 hours.
You can pay for your visa online using any of the following methods: credit card, PayPal, or American Express; none of these payment methods are difficult.
It is advisable you access Vietnam visa fees to learn more about the types of fees specifically. Any changes after payment will be considered as a new application fee.
Vietnam Visa fees for Luxembourg citizens
In addition, applicants from the Luxembourg need to show proof that they have purchased Travel Insurance in order for their visa applications to be processed. If you have this insurance, you will feel more secure when traveling outside of the country where you normally reside.
To sum up, hope this information is helpful to you and you will have a successful visa application. Vietnam e-Visa is more popular than with travel lovers from all over the world. This types of travel visa helps both the government and foreigners a lot. We are happy to support you if you have any questions and concerns related to Vietnam visa for Luxembourg citizens.
HOW CAN WE HELP?
NEED HELP 24/7
Wordwide phone support

How it works ?
APPLY WITH CONFIDENCE
Safety, Fastest, Reliable, Save Time.
Secure Online Payment.
2 Working Days Guarantee.
No Hidden Fees and No Traps.
Money Back Guarantee if Declined.