Vietnam visa requirements for Mexican citizens
The Vietnam e-Visa (electronic visa) is an excellent solution for both the Vietnamese travel industry and travelers from all over the world. It reduces the burden on the Vietnamese government and the overburdened status of customs and immigration. Traveling to Vietnam has become easier thanks to the visa online system; you no longer need to go to the embassy or wait for hours, and the entire process is completely online.
To ensure a successful application, we will discuss the Vietnam e-Visa for Mexican citizens, application instructions, and fees in this article. We hope you find this information useful for your trip to Vietnam. Let's look into it!
Vietnam visa for Mexican passports
1. Check Vietnam visa requirements for Mexican passports
Do Mexicans need a Vietnam visa?
Mexican citizens are not exempt from obtaining a visa to Vietnam. That means a Vietnam visa is compulsory for a Mexican passport. There are two types of visas available to you: traditional (paper) visas and electronic visas. 
There are 3 main types of Vietnam e-visa that Mexican travelers can choose are Tourist, Conference, and Business e-visa. All of this e-visa is valid for 1 month from the date of entry and permits Mexican travelers a stayover of 30 days.
Vietnam visa requirements for Mexican citizens
The Vietnam e-Visa is valid in up to 80 countries worldwide. This is the best option for those who want to visit Vietnam. You should also be specific about the Vietnam e-visa requirements for Mexican citizens:
A minimum of six-month validity from the date of arrival on the national passport. Two unfilled pages in the passport are required for stamping.
A photocopy of the biographical page of the passport.
A passport photograph - The image must be recent—taken on a white backdrop, without glasses—and within the previous six months.
To make a visa payment, use a debit or credit card.
An active email address.
If your nationality is not acceptable or your case does not match visa requirements, such as staying in Vietnam for more than 30 days or for other reasons, we strongly advise you to apply at the Vietnam Embassy to find an alternative.
Check Vietnam visa requirements for Mexican passports
2. How to get a visa for Vietnam from Mexico
Step-by-step instructions on how to apply for Vietnam e-Visa
You should apply as soon as possible, ideally at least a week before your flight. Meanwhile, thoroughly prepare all of the required documents that we previously presented. In this section, we will show you how to apply for a Vietnam e-Visa from Mexico:
Firstly, you must complete the online application form. You must provide information, including your full name, date of birth, nationality, address, and passport number.
Secondly, pay for your visa application.
Thirdly, you will receive an email confirming that your visa application has been submitted. Before being mailed to you, the e-Visa will be processed and approved online.
Finally, download and print your Vietnam e-Visa after receiving it via email. Bring your passport and a copy of your e-Visa to the airport; you will be stamped on your passport.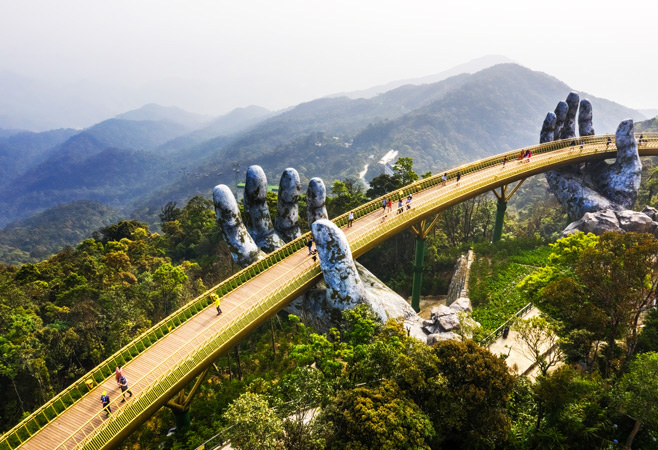 How to get a visa for Vietnam from Mexico
3. How much Vietnam e-Visa from Mexico
You must pay two sorts of expenses when applying for a visa: service fees and government fees.
The Vietnam Immigration Department requires a government charge for processing, and there is no refund available. The service charge is determined by the kind of visa services you select.
We offer a variety of visa processing times, and the fee is determined by the service you select. Consider the following three options:
Normal: This is a common and cheapest option to consider. Your visa will be delivered to you within three working days of submission.
Urgent: Your Vietnam e-Visa will be delivered to you within two business days. Mexican travelers must pay a higher fee than the normal service.
Super Urgent: If you don't have time to wait for responses, this option is the most expensive, however, it will save you a lot of time. Your e-visa to Vietnam should arrive in less than 24 hours.
In any case, we hope you take the time to prepare for your trip. If the processing time takes longer than expected, please be patient; we will do our best to assist you.
Vietnam e-visa fees for Mexican travelers
Furthermore, when visiting a country for an extended period of time, up to 30 days, Travel Insurance is required for your trip. This is the most effective way to reduce unintentional risks such as sickness, pandemics, trip delays, trip interruptions, and lost baggage.
We wish you luck with your application and a wonderful trip to Vietnam. If you have any questions about the Vietnam Visa for Mexican citizens or any other service provided by Vietnam Immigration Services, please contact us.
HOW CAN WE HELP?
NEED HELP 24/7
Wordwide phone support

How it works ?
APPLY WITH CONFIDENCE
Safety, Fastest, Reliable, Save Time.
Secure Online Payment.
2 Working Days Guarantee.
No Hidden Fees and No Traps.
Money Back Guarantee if Declined.