Vietnam eVisa Requirements For Qatari citizens: New Updates
Traveling to Vietnam is always attractive to travel lovers from all over the world. Affordable fees, beautiful landscapes, and friendly people never make you disappointed. Vietnam also launches convenient policies for international friends, Vietnam e-Visa is one of the best solutions.
Vietnam e-Visa is very convenient, the applicant does not need to go to the embassy or consulate, just stay home and apply remotely. In this article, we will share with you a Vietnam visa for Qatar citizens: visa requirements, how to apply, and the fees. We hope this content will be helpful to you.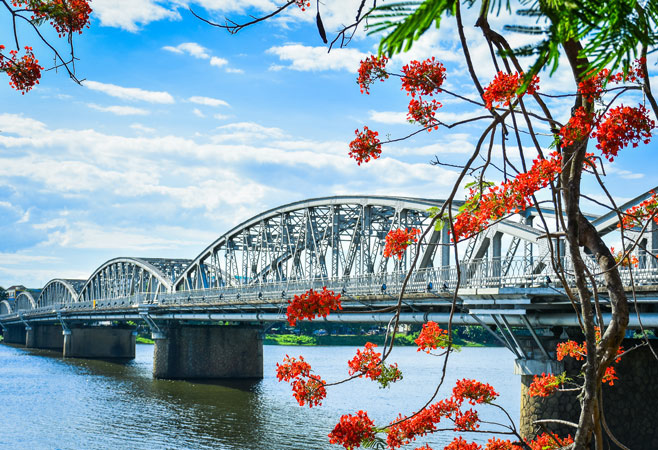 Vietnam visa for Qatari citizens
1. Check Vietnam Visa Requirements For Qatar
What is a Vietnam visa online?
This type of visa is issued online by the Vietnam government. Currently, Vietnam applies e-Visa for citizens of 80 countries in Vietnam. The e-Visa is only valid for 30 days for foreigners to enter Vietnam once (01) for tourism and conference/business purposes. With the help of this e-visa, Qatar travelers can stay in this country for 30 days overall.
Do Qatar residents need to have a Vietnam visa as tourists?
Qatar does not belong to the exempt country list for a Vietnam visa, so a Vietnam visa is a must-have permit when traveling to Vietnam. There are 02 ways to apply for a Vietnam visa, you can take into consideration:
Apply directly to the Vietnam Embassy or Consulate. Do not forget to check the location before arriving because the Vietnam Embassy has not been founded in Qatar. Research the location at Check Vietnam Embassy.
Apply remotely for Vietnam e-Visa through Vietnam Immigration Services online portal.
How long Qatar residents can stay in Vietnam?
With a valid e-Visa, Qatar residents can stay in Vietnam for up to 30 days. If you would like to stay longer, we offer the holders to apply for a paper visa at the embassy. Moreover, Vietnam e-Visa is valid for a single entry authorization. That means you have to apply for a revisit visa if you would like to come back. You should obtain Vietnam visa requirements for Qatar citizens before applying.
Check Vietnam visa requirements for Qatar passports
2. How To Apply Vietnam e-Visa For Qatar Visitors?
What are the required documents for Qatar passport holders?
Good preparation will bring an advantageous process. Each holder must adapt the following documents for Qatar residents before applying for an e-Visa:
From the time of arrival, the national passport is valid for at least six months. Two blank pages in the passport are required for stamping.
A photocopy of the passport's biographical page which is not missing any lines.
A passport-size photograph taken within the last six months, on a white background, and without glasses.
Use a debit or credit card to make a visa payment.
A valid email address
Guide to applying for a Vietnam visa from Qatar
Kindly access our secure Vietnam visa application form on the website. It is better if you find a location having a good Internet connection. Follow our instructions on how to apply for a Vietnam visa online for Qatar residents.
Click on " Apply Visa " on the navigation bar:
Step 1: Declare honestly the application form, and provide enough information such as full name, date of birth, nationality, address, and passport number.
Step 2: Check carefully your information and services registered before submitting. After that make a payment depending on the services you choose.
Step 3: You will receive a confirmation email about your application. Also, the e-Visa will be approved and mailed to you.
Step 4: It is advisable to print your visa to airline staff to check your eligibility. A stamp will be placed on your passport.
We would like to remind you that the passport is very important for your entry. If you forget, you can be rejected for entry even if you have a valid e-Visa. Bring your passport with you during your trip. Read more about step-by-step instructions on how to apply for Vietnam e-Visa from Qatar
How to apply for Vietnam visa for Qatar citizens
3. Vietnam eVisa Fee For Qatar Citizens
For every visa application, you must pay 02 types of fees: government fees and service fees. The government fee is mandatory to pay the Vietnam Immigration Department for processing and no refund. The service fee depends on the type of visa services you choose.
We provide processing time services that are flexible for your timetable. The service fee is subject to change. Take into account the services below:
Normal: This is a standard option to consider. Your visa will be processed for you within three working days of submission.
Your Vietnam e-Visa will be solved for you within two business days.
Super Urgent: You have no time to wait for responses, this option will save you a lot of time. Your e-visa to Vietnam should arrive in less than 24 hours.
Sometimes the processing will be delayed because of unexpected situations. We hope you understand and be patient, we will try our best to help you. Regarding the payment methods, we have Visa, MasterCard, American Express, PayPal, and wire transfers through Bank of Cyprus, choose a method suitable for you mostly. Please check your plan carefully, any changes after payment will be charged as a new application.
Read more about Vietnam visa fees for Qatar citizens
Vietnam visa fees for Qatar residents
It is advisable the applicants should use Travel Insurance for their trips, especially abroad trips. When going overseas, you can meet unexpected situations that affect your feelings and experiences. Therefore, we recommend you buy insurance to protect yourself and your family from accidents related to medical and security. You can read more benefits and treatment at Insurance Information.
We hope you have a successful application process and enjoy your Vietnam trip. If you have any questions or concerns regarding the Vietnam visa for Qatar citizens, we are happy to help you.
HOW CAN WE HELP?
NEED HELP 24/7
Wordwide phone support

How it works ?
APPLY WITH CONFIDENCE
Safety, Fastest, Reliable, Save Time.
Secure Online Payment.
2 Working Days Guarantee.
No Hidden Fees and No Traps.
Money Back Guarantee if Declined.