Vietnam visa requirements for Sammarinese citizens
Vietnam, as a country with a lot of potential for tourism development, has a lot of exciting places to visit, each with its own unique characteristics. Everyone should include Vietnam in their travel plans. Beautiful scenery, delectable cuisine, and friendly people will greet you.
Any trip abroad necessitates the submission of a visa application. There are various types of visas; before deciding on the one that best meets your needs, you should research it thoroughly. The Vietnam e-Visa (Vietnam electronic visa) is now a popular type of visa due to its convenience. Over 80 countries, including San Marino, accept the Vietnam e-Visa, also known as a Vietnam online visa. This article will discuss the requirements, application process, and fees for the Vietnam e-Visa for Sammarinese citizens.
Vietnam visa for San Marino citizens
1. About the Vietnam visa for San Marino citizens
Does a Sammarinese citizen need to have a Vietnam visa?
A Vietnamese e-Visa, also known as a digital visa in Vietnam, is a travel document issued by the Vietnamese Government that allows you to visit and enter the country. Depending on their nationality, almost all tourists must apply for a visa to enter Vietnam. San Marino is not exempt from Vietnam's visa requirement, so a visa is required.
Foreigners who wish to enter Vietnam from outside the country can apply for an e-Visa on their own or through guaranteeing agencies and organizations. There are two ways to obtain a visa to Vietnam:
Prior to departure, a Vietnam e-Visa should be obtained. If you decide to apply at the Vietnam Embassy, you should do your homework first. Because there is no Vietnam Embassy in San Marino, you must apply to the nearest country. Contact the Vietnam Embassy for more information.
Check Vietnam e-Visa requirements for Sammarinese citizens
If you choose to apply for a Vietnam e-Visa, you should check carefully the Vietnam visa requirements for Sammarinese citizens to know whether you are eligible. Take notes below:
The visa online is valid for tourism and some business activities purposes.
The foreign passport holder can stay in Vietnam for 30 days with a valid e-Visa.
A visa to Vietnam is also only good for one entry. You must apply for a new visa if you want to return to Vietnam.
It is noted that, if your circumstances or demands do not meet the requirements for a Vietnam visa online, you can apply for a regular visa instead.
What documents are required for a Vietnam visa from San Marino?
A San Marino passport is required to verify your eligibility. The passport must be valid for at least six months from arrival. In addition, at least two blank pages of the passport are required for stamping.
Scan of the passport's biographical page.
A passport-size photo taken within the last three months. It must be taken with no white background with a clear face and without glasses.
As a payment method, use a debit, credit card, or other options.
Your most recent email address.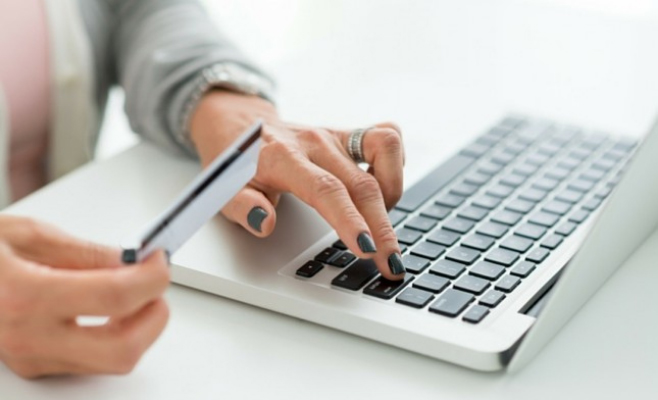 Vietnam visa requirements for San Marino citizens
2. Step-by-step instructions on how to apply for a Vietnam visa for Sammarinese citizens
Please make sure your Internet connection is stable during the application process. It is advisable to apply as soon as possible, at least a week before your trip to avoid delays. After preparing enough required documents, follow our instructions on how to apply for a Vietnam visa from San Marino:
Step 1: Complete the secure online Vietnam visa application form. You are asked to provide information following your full name, gender, birthdate, passport number, arrival, and departure dates, and any other personal information requested.
Step 2: Verify that your information is accurate and complete. Any mistakes or incorrect information may cause your visa application to be delayed. Use electronic transfer to pay the e-visa fee (Visa, MasterCard, American Express, and PayPal or even to Bank of Cyprus).
Step 3: Receive an email verifying. We will ask you to send us the required documents to complete the process if missing. The e-Visa will be processed and approved online before being mailed to you.
Step 4: After receiving your Vietnam e-Visa through email, you should remember to download and print it. Get a stamp in your passport matching the one on your visa as soon as you arrive.
How to apply for a Vietnam visa for San Marino citizens
3. Vietnam visa fees for Sammarinese citizens
The visa application will be processed if the applicant pays enough 02 types of visa fees: The Government fee and the Service Vietnam visa fee.
Because San Marino is not exempt from the Vietnam visa requirement, San Marino applicants need to pay the government fee. The government fee is paid to Vietnam Immigration Department to process your visa, and no refunds, no matter whether your visa application is approved.
Depending on the processing time you select for your visa application, there may be a service charge. Customers can now select from three distinct kinds of visa services via the Vietnam Immigration e-Visa, which include:
Standard: If you select this option, you will receive a response to your request for your e-Visa within 03 business days.
Urgent: If you use this type of visa service, you will receive your visa via email at the address you provided within two working days.
Super urgent: If you use this service, your visa will be completed in as little as 24 hours.
We have various timing options for you, but you should apply soon to avoid unexpected delays. Sometimes, the processing time will be longer than we planned. At that time, we hope you are patient, we will support you as quickly as possible.
Visa fees can be paid using PayPal, Visa, MasterCard, American Express, or wire transfer. It is better if the applicant spends time visiting the Vietnam visa fees page.
Vietnam visa fees for San Marino citizens
Furthermore, you should obtain Vietnam Travel Insurance because the Vietnamese government requires it in order to process your visa application more quickly. It can also make your stay in Vietnam safer and more comfortable. If you intend to visit Vietnam for a short period of time, you should take precautions.
We hope this information is useful to your application and you will have a memorable trip to Vietnam. Vietnam e-Visa is an optimal solution for both visitors and travel industry professionals thanks to its convenience. The Vietnam Immigration Services always provides support if the passport holder has any questions or concerns related to Vietnam visa online Sammarinese citizens.
HOW CAN WE HELP?
NEED HELP 24/7
Wordwide phone support

How it works ?
APPLY WITH CONFIDENCE
Safety, Fastest, Reliable, Save Time.
Secure Online Payment.
2 Working Days Guarantee.
No Hidden Fees and No Traps.
Money Back Guarantee if Declined.