Check Vietnam Visa Requirements For Serbian Citizens
The Vietnamese government is constantly promoting tourism development and enacting new travel policies. Everyone should add Vietnam to their travel bucket list. Beautiful scenery, delectable cuisine, and friendly people await you.
A visa application is required for any trip. There are numerous types of visas; you should do extensive research before deciding on one that best suits your needs. The Vietnam e-Visa (Vietnam electronic visa) is now a popular type of visa due to its convenience. Over 80 countries, including Serbian, accept the Vietnam e-Visa, also known as a Vietnam online visa. This article will go over the requirements, application process, and fees for the Vietnam e-Visa for Serbian citizens. Continue reading to gain a processing advantage.
Vietnam e-Visa for Serbian citizens
1. About Vietnam e-Visa for Serbian citizens
Do Serbian citizens need to have a Vietnam visa?
A Vietnamese e-Visa is a type of travel document issued by the Vietnamese government that allows you to visit and enter Vietnam. Depending on their nationality, almost all visitors must apply for a Vietnam visa. Serbia is not exempt from the Vietnam visa requirement, so a visa is required.
Foreigners wishing to enter Vietnam from outside the country can apply for an E-visa on their own or through inviting agencies and organizations. There are two ways to apply for a visa to Vietnam:
Apply for a traditional visa to Vietnam at the Vietnam Embassy.
Apply for a visa to Vietnam online at The Vietnam Immigration Services.
If you decide to apply at the Vietnam Embassy, you should obtain a visa first in your home country. Because there is no Vietnam Embassy in Serbia, you must apply to the nearest countries. Check the Vietnam Embassy for more information.
Check Vietnam visa requirements for Serbian citizens
Serbians can obtain a Vietnam e-Visa for three types of purposes: tourist, conference, and business.
A visitor from Serbia can stay for 30 days with this e-Visa.
The Vietnam e-Visa is only valid for one entry. This means that if you want to return to Vietnam, you will need to apply for a new visa.
We will inform you how to prepare the necessary documents. Take careful and accurate notes below:
A passport from Serbia is required. The airline staff will stamp your passport upon arrival, so your national passport must have at least two blank pages.
The passport photo is a format passport photo taken in the last three months on a white background, with a clear face and no glasses.
A debit or credit card is required to make a payment.
A valid email address in order to receive a visa online.
If your case does not match the requirements for a Vietnam e-Visa, you want to stay longer than 30 days, or you want to visit for other reasons, obtaining a traditional visa in person is an option.
Vietnam e-Visa requirements for Serbian citizens
2. Vietnam e-Visa application processing time
Please carefully follow the directions and have all of the necessary documents ready ahead of time. We strongly advise you to apply as soon as possible, at least a week before your flight, to avoid delays.
Click Apply Visa and follow the instructions to apply for a Vietnam visa online for Serbians:
Step 1: The application form is very important, and you must accurately fill it out with your personal information and trip plan. Before proceeding to the next step, please double-check the information.
Step 2: Charge your application with a debit or credit card or by making a bank transfer.
Step 3: You will receive your Vietnam e-Visa via the email address you provided.
Step 4: Save and print your e-Visa. Remember to bring enough of the required documents with you so that the airline staff can verify your eligibility.
How to apply for a Vietnam e-Visa for Serbian citizens
3. How much does a Vietnam e-Visa cost?
The Government fee and the Vietnam visa service fee are the two types of visa fees that must be paid in order to receive a Vietnam visa for Serbian passport holders.
Because Serbia is not on the list of countries exempt from the requirements for obtaining a Vietnam e-visa, all Serbian applicants are required to pay a Government fee.
The service fee you must pay varies according to the processing time you select for your e-visa application. When you compare prices, you can choose the most affordable option while still staying within your budget.
Normal: If you need a decision on your visa within three business days, choose the normal processing option. It is possible that your visa will be issued sooner than you expect.
Urgent: If you select the urgent option for your service, your Vietnam e-visa should be sent in 02 working days.
Super urgent: It is extremely urgent. If you choose this option, you might be able to get a visa in just a few hours! This one provides you with the most comfort at this time. It only ranfertakes one day to obtain a Vietnam e-Visa.
There are several alternative payment methods available, including debit or credit cards, American Express, American Express, PayPal, or a bank transfer (Bank of Cyprus only).
It is better if you read more about the information about Vietnam e-Visa fees on our website before making the payment.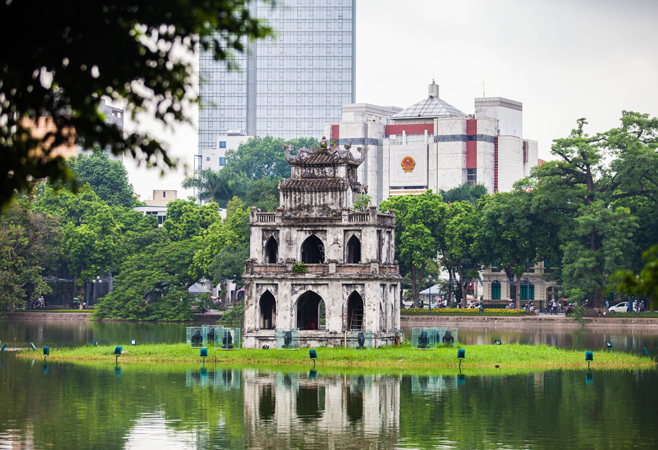 Vietnam e-Visa fees for Serbian citizens
It is strongly advised that Serbian tourists obtain health Travel Insurance for Vietnam to ensure a safe and enjoyable trip. In order for the Vietnamese government to process your visa application, you must also provide proof of travel insurance. If you are only visiting Vietnam for a short time, your best solution is to protect yourself against any risks.
To sum up, getting a Vietnam visa online is a good idea for both travelers and the tourism industry thanks to its convenience. You can obtain quickly a Vietnam tourist visa for Serbians with basic requirements. Do not hesitate to contact us if you have any questions or concerns about your Vietnam visa application.
HOW CAN WE HELP?
NEED HELP 24/7
Wordwide phone support

How it works ?
APPLY WITH CONFIDENCE
Safety, Fastest, Reliable, Save Time.
Secure Online Payment.
2 Working Days Guarantee.
No Hidden Fees and No Traps.
Money Back Guarantee if Declined.