Check Vietnam E-Visa Requirements For Slovak Citizens
If you are looking for a destination for your next trip, Vietnam is an excellent choice. Beautiful landscapes, friendly people, and rich culture will entice you to visit this lovely country. Furthermore, traveling to Vietnam is inexpensive and suitable for travelers from all over the world.
The Vietnamese government is currently investing in tourism and creating the best conditions for citizens from various countries. Vietnam has introduced a new visa system known as Vietnam e-Visa. In this article, we will explain more about the Vietnam visa for Slovak citizens, as well as the requirements, processing time, and fees associated with this type of visa. We hope you find this information useful.
Vietnam visa fees for Slovak citizens
1. Check Vietnam visa requirements for Slovak citizens
Do Slovak citizens need to have a Vietnam visa for tourism?
Slovakia does not belong to the exempt country list for a Vietnam visa, so Slovak passport holders need to apply for a visa to enter Vietnam legally.
Slovak is eligible for a Vietnam e-Visa and can use it if traveling to Vietnam within the next 30 days.
How many ways to apply for a valid Vietnam visa from Slovakia?
There are two options for obtaining a visa to Vietnam. You can select your preferred method:
Request a paper visa from the Vietnam Embassy in Slovakia. Because the Vietnam Embassy has not been established yet, remember to research the location at Check Vietnam Embassy.
Apply for a visa to Vietnam online.
Applying for a Vietnam e-Visa is simple and convenient. Instead of going to the embassy or consulate and waiting for hours, an e-Visa allows you to apply from home and receive results quickly. You must, however, adapt to the requirements of the Vietnam e-Visa. In contrast, if your situation does not qualify for an online visa, we recommend that you apply for a traditional visa.
Vietnam visa requirements for Slovak citizens
Vietnam e-Visa (Vietnam electronic visa) is a legal entry permit to Vietnam that is only available online. This type of visa is only valid for 30 days and accepts foreigners to enter Vietnam only once (01) for tourism, not commercial or business purposes. Vietnam currently issues e-Visas to citizens of 80 nations for various reasons, including tourism, commercial investment, visiting relatives, working, and marrying. Furthermore, a Vietnam visa is valid for only one entry. It is necessary to apply for a revisit visa if you wish to return to Vietnam.
Vietnam visa requirements for Slovak citizens
2. How to apply for a Vietnam visa from Slovak citizens
What are the required documents for a Vietnam visa application?
An application requires a national passport. The passport must be valid for at least six months from the date of entry and contain at least two blank pages. Furthermore, please keep in mind the following documents that the applicant must prepare:
A photocopy of the passport's biographical page.
JPG 4x6 passport-size photo taken within the last three months, on a white background, and without glasses
Use a debit or credit card to make a visa payment.
The e-Visa will be mailed to a valid email address once it has been approved.
Step-by-step guide on how to obtain a Vietnam visa online
It is critical that you correctly complete the application form. Please ensure that the entire process runs smoothly and without interruption. Click "Apply Visa" and then follow the steps to apply for a Vietnam visa online for Slovakia citizens:
Step 1: Complete the application form with your personal information and the details of your trip. Check to ensure that all of the information is correct.
Step 2: Pay the eVisa fee with a debit/credit card or a bank transfer (to the Bank of Cyprus) then submit supporting documents to complete the visa application process
Step 3: Get your official Vietnam e-Visa.
Step 4: Save and print your e-Visa. Remember to bring it with you to the airport if you want to get a stamp.
We would like to remind you that your passport is required to demonstrate your eligibility. Even if you have a valid e-Visa, your entry may be denied if you forget your passport.
Read more about How to apply for a Vietnam visa from Slovakia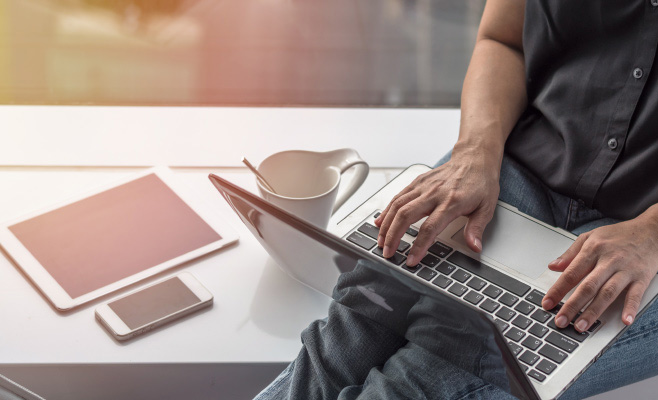 How to apply for a Vietnam visa for Slovak citizens
3. Vietnam visa cost for Slovak citizens
Your application will be processed once all Vietnam visa fees for Slovak citizens, including the government fee and service fee, have been paid in full.
The government fee is not refundable and is paid to the Vietnam Immigration Department. The service fee is determined by the services selected. The processing time averages three days, but if your plan is urgent, we will work with you to push the timeline. Consider the three options listed below:
Normal: This is the default option; your e-Visa will be processed within 03 business days. This option is appropriate for everyone.
Urgent: If your schedule is tight, we will extend the timeline and process your e-Visa within 02 days.
This option is used for cases that require immediate attention and cannot wait. Your e-Visa application will be processed within 24 hours.
We appreciate your patience, and we will always try to assist you if the processing time is longer than expected. Please apply as soon as possible, at least three days before your flight, to avoid unanticipated delays that disrupt your plans.
In terms of payment methods, we accept Visa, MasterCard, American Express, PayPal, and wire transfers; select a method that works best for you. Plan your trip thoroughly, as any changes made after payment will be charged as a new application.
It is advisable to read more about Vietnam visa fees for Slovak citizens
Vietnam visa requirements for Slovak citizens
We strongly advise you to order Travel Insurance when going overseas to prevent yourself and your family from unexpected situations such as accidents, medical problems, trip delays, and lost baggage. You can feel secure and enjoy your trip comfortably with the benefits and treatments of Insurance. More information is available at Insurance Information.
Finally, we wish you a successful application process and an unforgettable trip to Vietnam. We are here to assist you if you have any questions about the Vietnam visa for Slovak citizens.
HOW CAN WE HELP?
NEED HELP 24/7
Wordwide phone support

How it works ?
APPLY WITH CONFIDENCE
Safety, Fastest, Reliable, Save Time.
Secure Online Payment.
2 Working Days Guarantee.
No Hidden Fees and No Traps.
Money Back Guarantee if Declined.