Check Vietnam E-Visa Requirements For US Citizens
Travelers frequently list Vietnam as one of the most popular destinations in the world. Every year, a large number of tourists from the United States and other nations travel to Vietnam for their vacations. Traveling to Vietnam is easy and quick if you are a citizen of the United States and have a passport from that nation. The ability to obtain visas electronically under a new policy will make it easier for visitors to travel to Vietnam.
The option to choose a preferred visa option is available to US residents who are interested in visiting Vietnam. By reading the following article, you will gain a better understanding of the Vietnam eVisa for citizens of the United States, including the prerequisites, the processing time, and the cost of the visa. Keep reading!
Vietnam e visa for US citizens
How to get a tourist visa for Vietnam from the United States?
Because the United States is not on the list of countries exempt from Vietnam's e-visa requirements, US visitors must have a visa to enter the country. The Vietnam eVisa application process is now easily accessible to US nationals who want to visit Vietnam.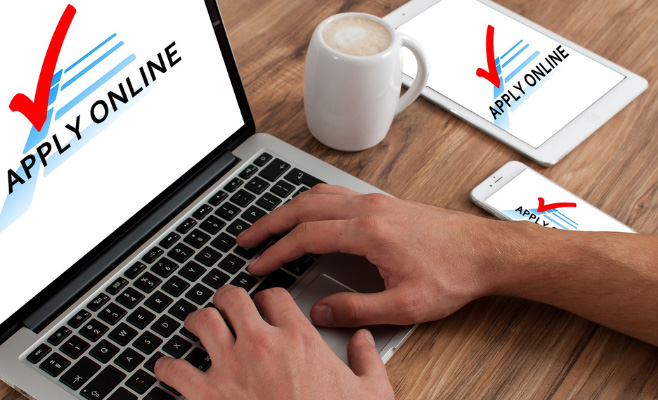 Vietnam visa application for US citizens
How long may American citizens stay in Vietnam with a visa?
The citizen of the USA is eligible to submit an online visa application. With Vietnam eVisa, United States citizens are permitted one entry and a 30-day stay in Vietnam. The Vietnam eVisa is granted for purposes related to tourism or business. The duration begins on the date stated on the approved e-Visa document. You are not permitted to re-enter Vietnam unless you have secured a new visa and travel authorization.
Vietnam tourist visa requirements for US citizens:
You need to be prepared with the following documents before applying for a Vietnam eVisa for US citizens:
A passport that was issued in the US and has at least six months left on it after the intended arrival date in Vietnam.
The passport must have at least two blank pages accessible for verification stamps.
A duplicate of the passport's biographical page
One passport photo per person, any size is acceptable.
Vietnam visa requirements for US citizens
How to do Vietnam visa applications for US citizens?
The application procedure, which is done entirely online, can be completed in 15 minutes on your end. We are going to send you an email once we have completed our assessment of your application and determined that you are eligible for a visa. In this email, we will provide all of the pertinent visa information.
Take each of these 04 primary steps in the following order:
Step 1: Fill out the secure online visa application for Vietnam with your personal data, including your full name, gender, date of birth, passport number, and dates of arrival and departure.
Step 2: Double-check your information to ensure it is true and comprehensive. Pay the fee for the electronic visa using an electronic payment transfer (Visa, MasterCard, American Express, and PayPal).
Step 3: Receive an email verifying that your visa application has been submitted. The e-Visa will be processed and approved online before being mailed to you.
Step 4: After receiving your Vietnam eVisa via email, download and print it. Have your passport stamped with your visa when you arrive.
Vietnam visa for US citizens cost
Vietnam visas for US citizens cost:
There are two fees that need to be paid in order to receive a Vietnam visa: the Visa Service Fee and the Visa Government Fee.
The Government fee must be paid to the government in order to obtain a visa.
The Vietnam Immigration Services provides 03 types of visa services as follows:
Normal: If you are operating with a limited financial buffer, this is an excellent solution to consider. The decision on your visa will be delivered within 03 business days.
Urgent: Your Vietnam eVisa will be delivered to you in just 02 working days.
Super Urgent: this is currently the option that provides the quickest response time. Your e-visa for Vietnam will come in less than 24 hours at the most.
In addition, it is advisable that you purchase Travel Insurance. If you go to the hospital for an emergency, you will have coverage for diagnostic and subsequent care.
If you have any questions about Vietnam visa online for US citizens, we are happy to support you. You can access Vietnam visa requirements for international citizens to get more information about this type of visa.
The Embassy of Vietnam in the United States:
If you register with the Vietnam Embassy in the United States, the Government of the Principality of the United States will have access to the information that you have provided about yourself. The Vietnamese Embassy in the United States extends a warm welcome to tourists traveling from other countries as well as tourists from the United States who are visiting Vietnam temporarily.
Vietnam Visa Requirements for United States Citizens FAQs
HOW CAN WE HELP?
NEED HELP 24/7
Wordwide phone support

How it works ?
APPLY WITH CONFIDENCE
Safety, Fastest, Reliable, Save Time.
Secure Online Payment.
2 Working Days Guarantee.
No Hidden Fees and No Traps.
Money Back Guarantee if Declined.