Vietnam visa requirements for Venezuelan citizens
Vietnam should be at the top of your list of places to visit. Vietnam has beautiful scenery, nice people, tasty meals, and affordable prices. We are confident that you will have a wonderful time in this lovely country.
When traveling abroad, a Visa application is required. Vietnam has recently implemented new travel policies in order to attract visitors from all over the world. In this article, we will discuss the Vietnam e-Visa requirements for Venezuelans, as well as how to apply and the fees. Hopefully, you will find this article useful.
Vietnam visa for Venezuelan citizens
1. Introduction to Vietnam visa for Venezuelan citizens
What is Vietnam e-Visa?
A Vietnam e-Visa, also known as a Vietnam visa online, is a type of travel visa that is available online. Vietnam e-Visa permits citizens of over 80 countries worldwide to travel to and enter Vietnam.
To be honest, this is a significant step forward in tourism development. You do not need to wait for hours at an Embassy or Consulate to apply; instead, you can apply from the comfort of your own home using an e-Visa. The procedure is simple, and no paperwork is required. This new visa system also helps to reduce overcrowding at customs and immigration, allowing for better management of foreigners.
Do Venezuelans require a visa to enter Vietnam?
Venezuela is not on the list of countries exempt from Vietnam visa requirements, so a Vietnam visa is required. There are two ways to apply for a Vietnam visa that you can consider:
Request a traditional visa from the Vietnam Embassy.
Online visa application for Vietnam (recommended)
Check Vietnam visa online requirements for Venezuela citizens
This type of visa allows foreigners to enter Vietnam for tourism purposes only once (01). However, Vietnam now issues electronic visas to citizens of 80 countries for a variety of purposes such as tourism, commercial investment, visiting relatives, working, and marrying.
The visa holders can stay in Vietnam for 30 days with a valid e-Visa.
In addition, a Vietnam visa is only valid for one entry. You must apply for a revisit visa if you want to return to Vietnam.
If your circumstances or demands do not meet the requirements for a Vietnam visa online, you can apply for a regular visa instead. Remember to check the location of the Vietnam Embassy beforehand.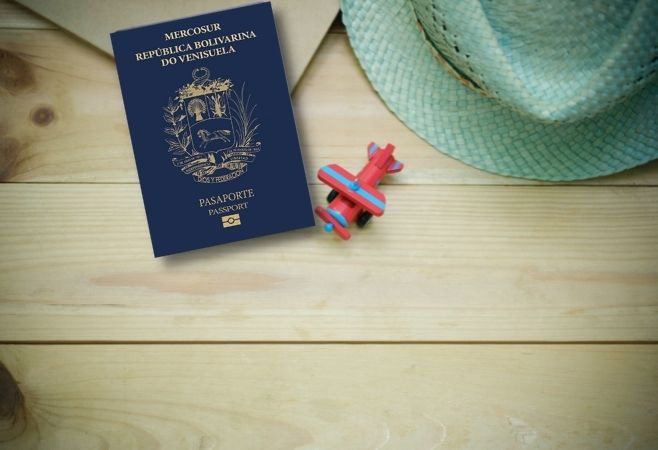 Vietnam visa requirements for Venezuelan citizens
2. How to obtain a Vietnam visa online for Venezuelan passport holders
What documents must be submitted for a Vietnam visa application?
A national passport is required to verify your eligibility. The passport must be valid for at least six months from the arrival date and have at least 02 pages to receive stamps. In addition, you must submit some documents for a Vietnam visa application:
Scan the biographical page of the passport. JPG 4x6 passport-size photograph taken within the last three months. It must be taken against a white background with a clear face and without glasses.
As a payment method, use a debit or credit card.
Your current email address to receive visa when approved.
Step-by-step instructions for obtaining a tourist visa to Vietnam.
We appreciate your planning; please apply as quickly as possible, at least three days before your flight. Prepare enough of the previously mentioned required documents and visit our website to apply. In this section, we will show you how to easily apply for a Vietnam visa online from Venezuela:
Step 1: Fill out the application form completely and truthfully, including your full name, gender, date of birth, passport number, and arrival and departure dates. Confirm that the total is sufficient and correct.
Step 2: Pay for your visa application fee and submitting some supporting documents
Step 3: The e-Visa will be approved and processed online. You will be sent an official visa via the email address you provided.
Step 4: Remember to print at least two copies of your visa to present at the airport. Your passport will be stamped if you have a valid visa.
Please double-check all of your required documents before departing for the airport. Even if you have a valid e-Visa, your entry may be denied if you forget your passport or visa.
Read more about How to get a Vietnam visa online for Venezuelan citizens
How to apply for a Vietnam visa for Venezuelan citizens
3. How much is a Vietnam visa from Venezuela?
When applying for a visa, the Vietnam e-Visa fee is obviously a concern. Your application will be processed once we receive full payment, which includes both the government fee and the service fee.
There is no refund for the Government fee paid to the Vietnam Immigration Department, regardless of whether your application is approved. The service fee covers the entire process, from filling out the form to receiving stamps at the international airport. It is dependent on the type of service and the number of people who have registered.
The processing time averages three business days. However, if you are short on time, we will assist you. We have three options available, and the fee is determined by the type of service you select. Consider the following services:
Normal: In most cases, your visa will be processed within 03 business days.
Urgent: Your visa will be processed within 02 business days if it is urgent.
Super urgent: If you don't have time to wait for a response and need a visa right away, this is the option for you. Within 24 hours, your visa will be processed.
The applicant may pay by debit or credit card, as well as by bank transfer. We accept Visa, MasterCard, American Express, PayPal, and wire transfers to the Bank of Cyprus; please choose a payment method that is convenient for you.
For more information, see Vietnam visa fees from Venezuela.
Vietnam visa fee for Venezuelan citizens
Finally, we recommend that you purchase Travel Insurance for your trip. When traveling abroad, unexpected situations may arise, and you must be prepared. Travel insurance is a must-have for any successful trip. When it comes to medical issues, accidents, trip interruptions, and lost luggage, insurance can help you minimize your losses. More information on benefits and treatment can be found at Insurance Information.
We wish you luck with your application and a wonderful time in Vietnam. If you have any questions or concerns about obtaining a Vietnam visa online for Venezuelans, please contact us right away.
HOW CAN WE HELP?
NEED HELP 24/7
Wordwide phone support

How it works ?
APPLY WITH CONFIDENCE
Safety, Fastest, Reliable, Save Time.
Secure Online Payment.
2 Working Days Guarantee.
No Hidden Fees and No Traps.
Money Back Guarantee if Declined.