HOTTEST DISCOUNT to celebrate the BIGGEST HOLIDAY!
By Jenna Jolie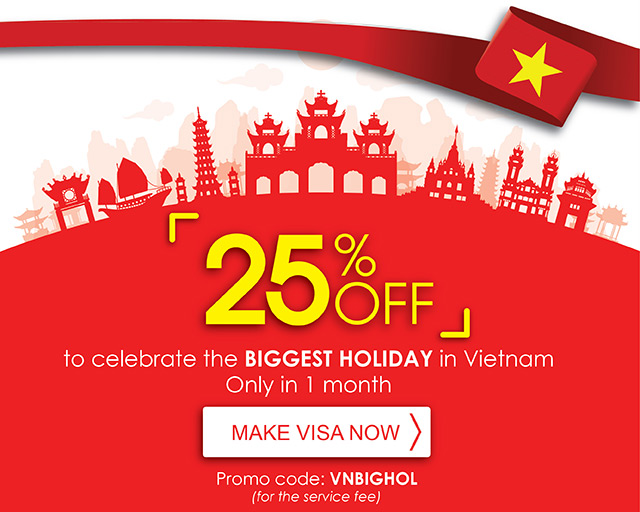 National Day – September 2nd – is the great holiday in Vietnam. For celebrating this, we give you – our wonderful customer – the hottest discount ever in September. 25% off for making e-Visa. Apply Visa Now to enjoy Vietnam boisterous holiday air.
This is the great chance for you to see what will happen on the great ceremony in Vietnam.
This program only takes place in September so HURRY UP!
Remember to add VNBIGHOL code in the application form to get our discount.
HOW CAN WE HELP?
NEED HELP 24/7
Wordwide phone support

How it works ?
APPLY WITH CONFIDENCE
Safety, Fastest, Reliable, Save Time.
Secure Online Payment.
2 Working Days Guarantee.
No Hidden Fees and No Traps.
Money Back Guarantee if Declined.